17.60 m2 of Safety
The Regional Law Decree indicates 10.5 square meters per each sun ombrella. Each ombrella at Terrazza Marconi Beach has an average of 17.60 square meters

The lounge of the hotel Terrazza Marconi expands all the way to the sea, infact its exclusive beach is fully equipped, here you can find a swimming pool with mineral enriched water where you can enjoy the thalassotherapy through multiple water jets:
– 2 chaise longues with 20 massaging jets;
– A blade of water and a swan neck jet to massage the neck area;
– Jets for the lower half of the body, especially the calves, buttocks and back.
There is also a station in the pool that is designed for swimming against the water current.
All around the pool, there is a relaxation area with lounges in the shade to enjoy a relaxing herbal tea, after having completed the thalassotherapy.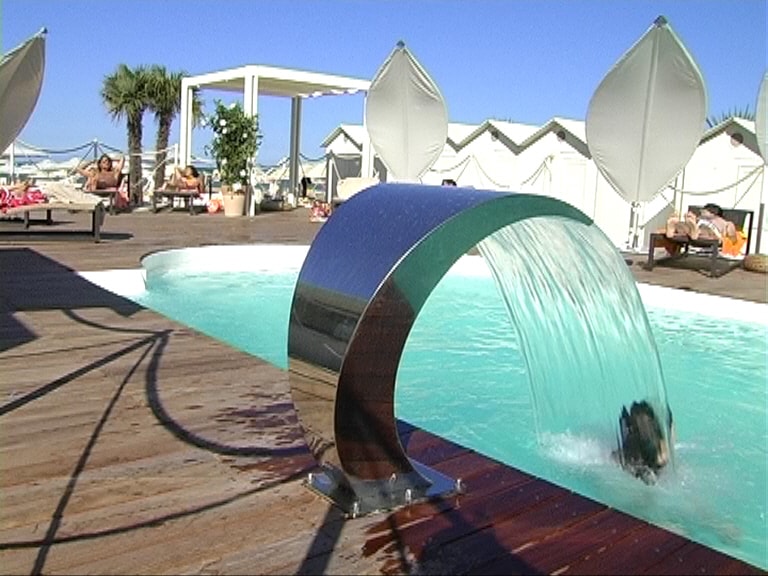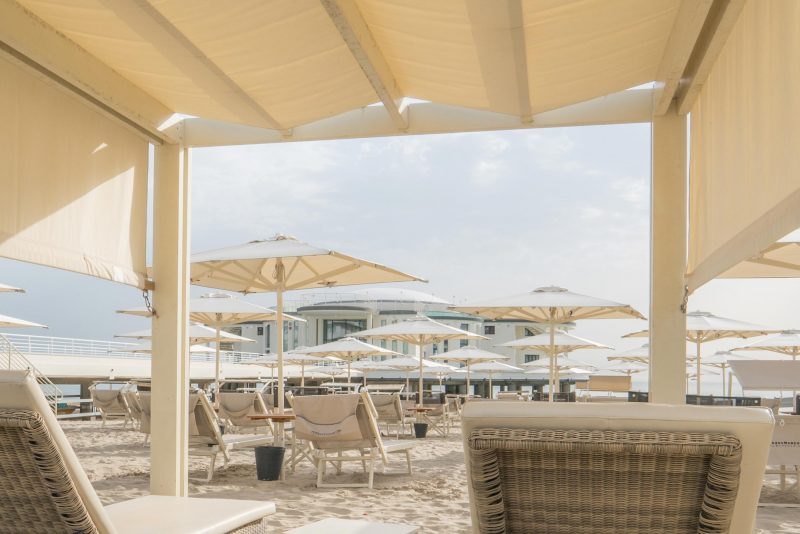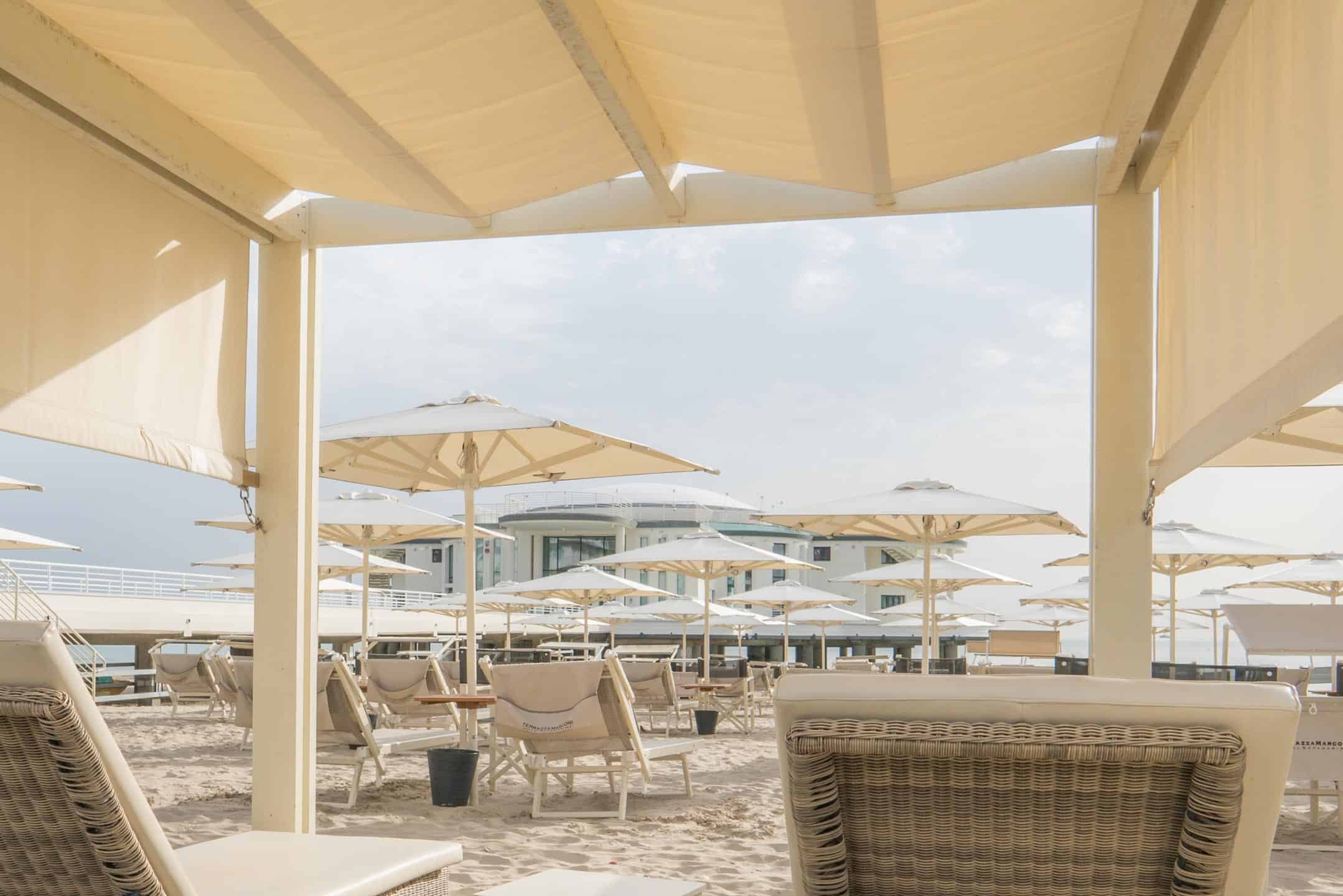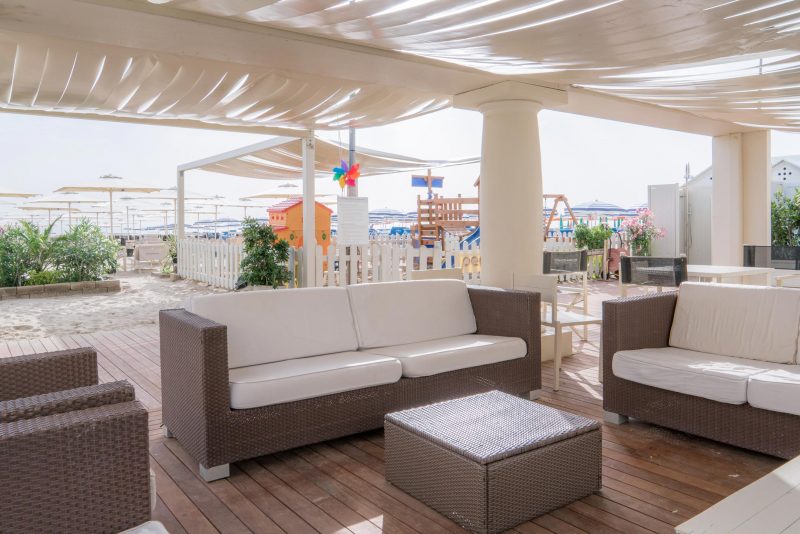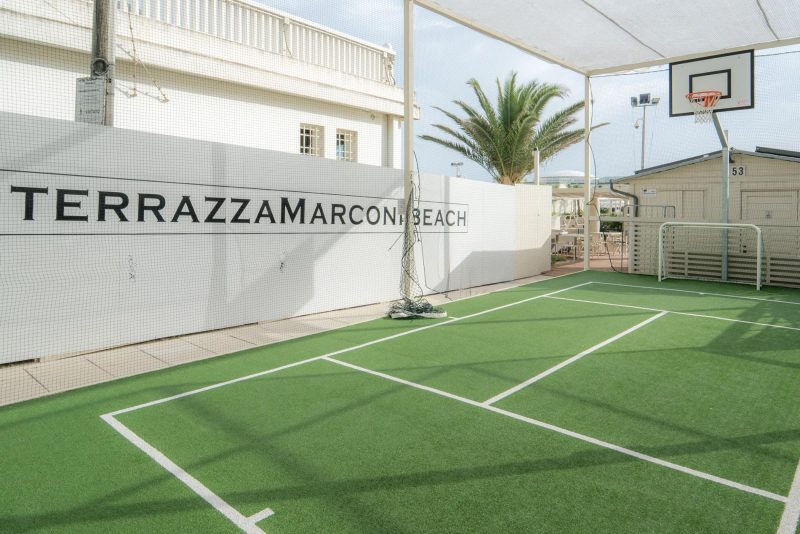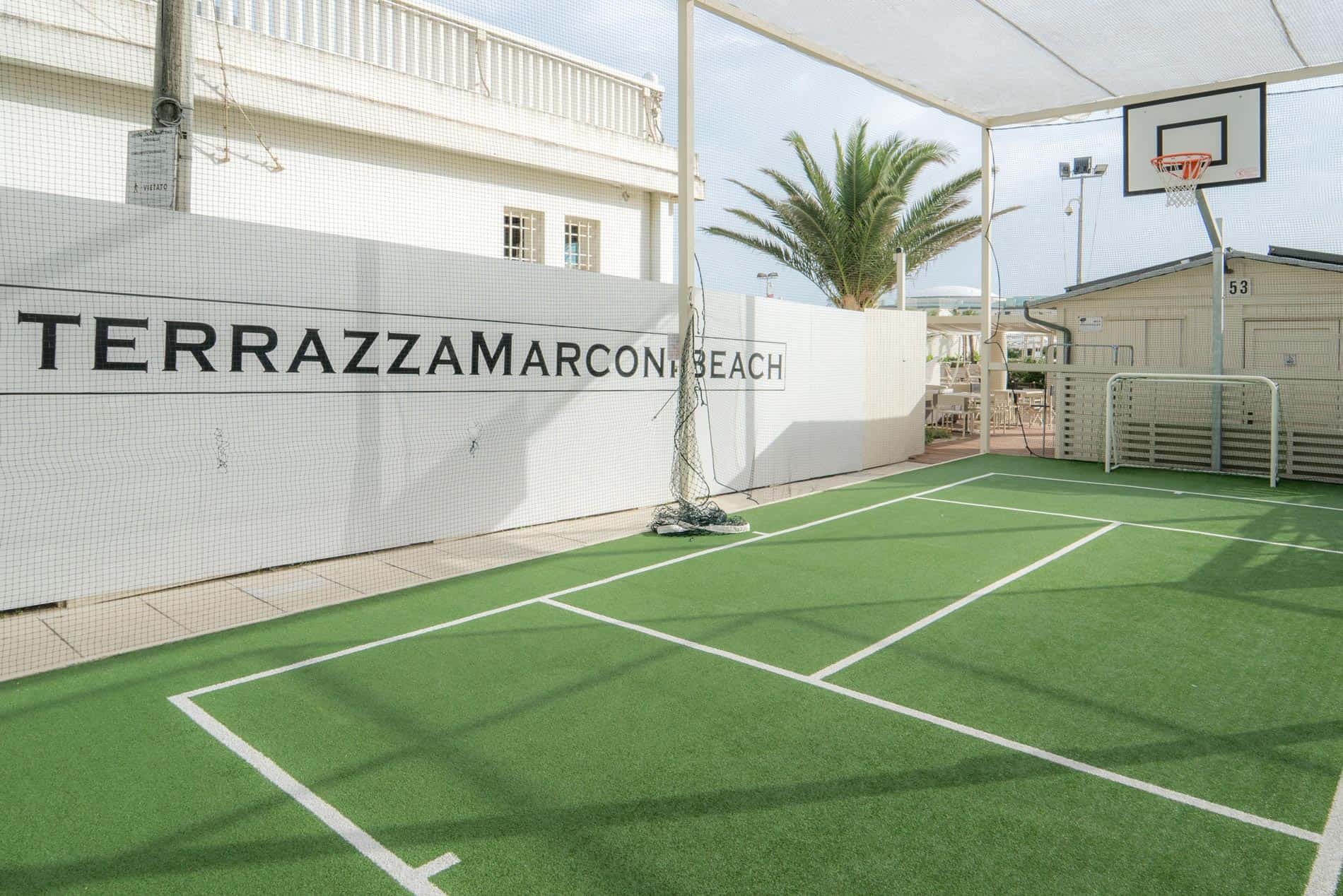 In addition, the staff of our Spamarine is available to please and pamper you with massages or special sun bathing treatments.
To ensure the privacy and comfort of its guests, our beach umbrellas are placed at a distance of 5 meters from each other.
A play area with free baby-sitting is available upon arrangement.
Included for each room is our beach service, complete with a beach umbrella, two chairs, beach towels, a bottle of fresh water per day, and the wi-fi connection on the beach.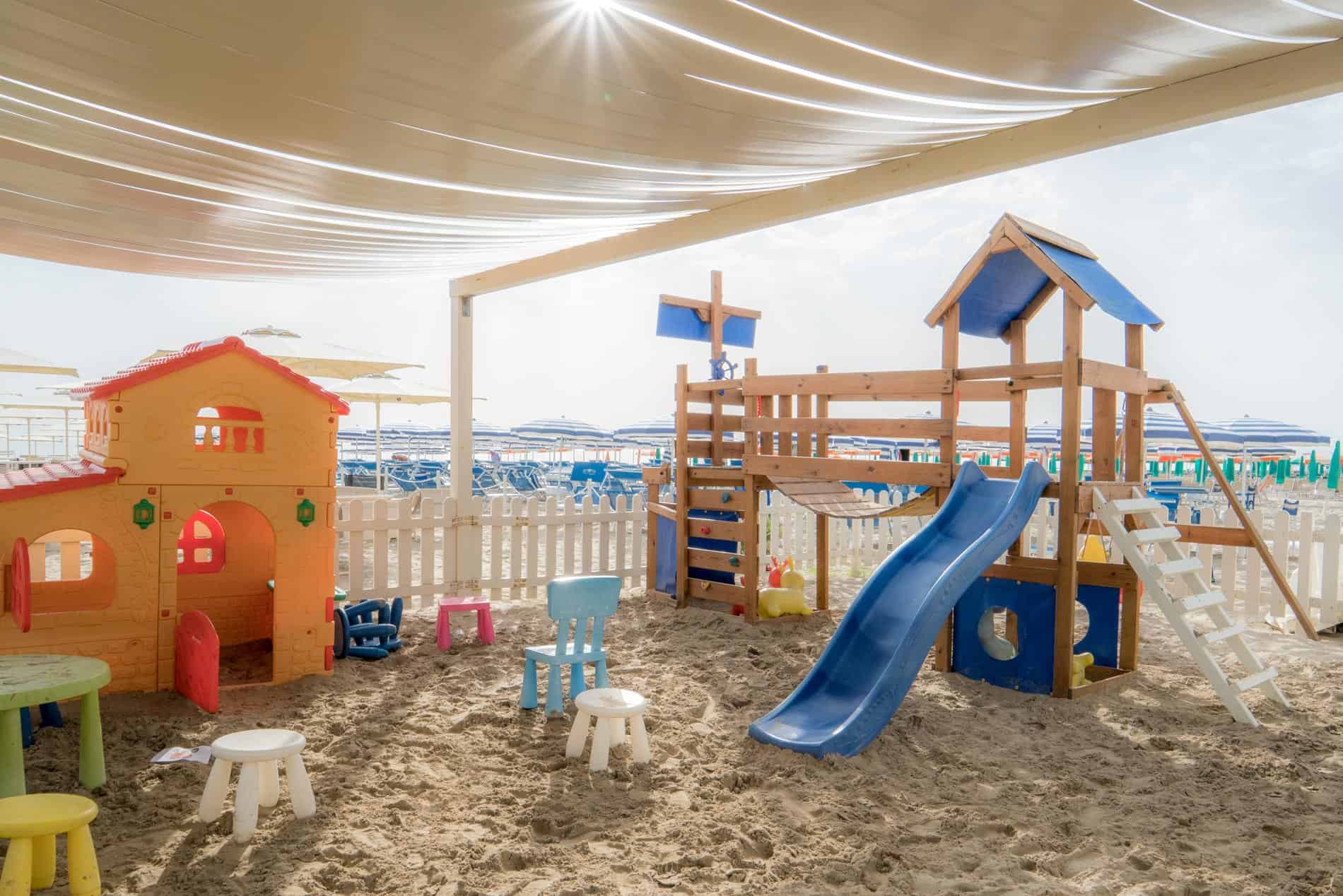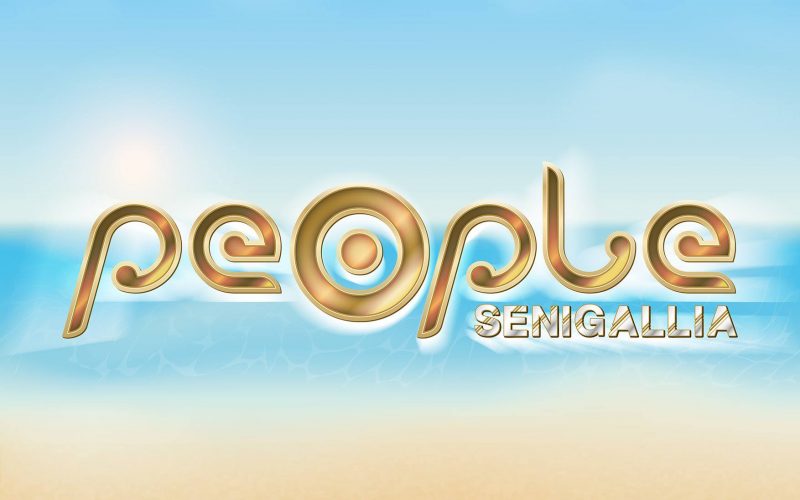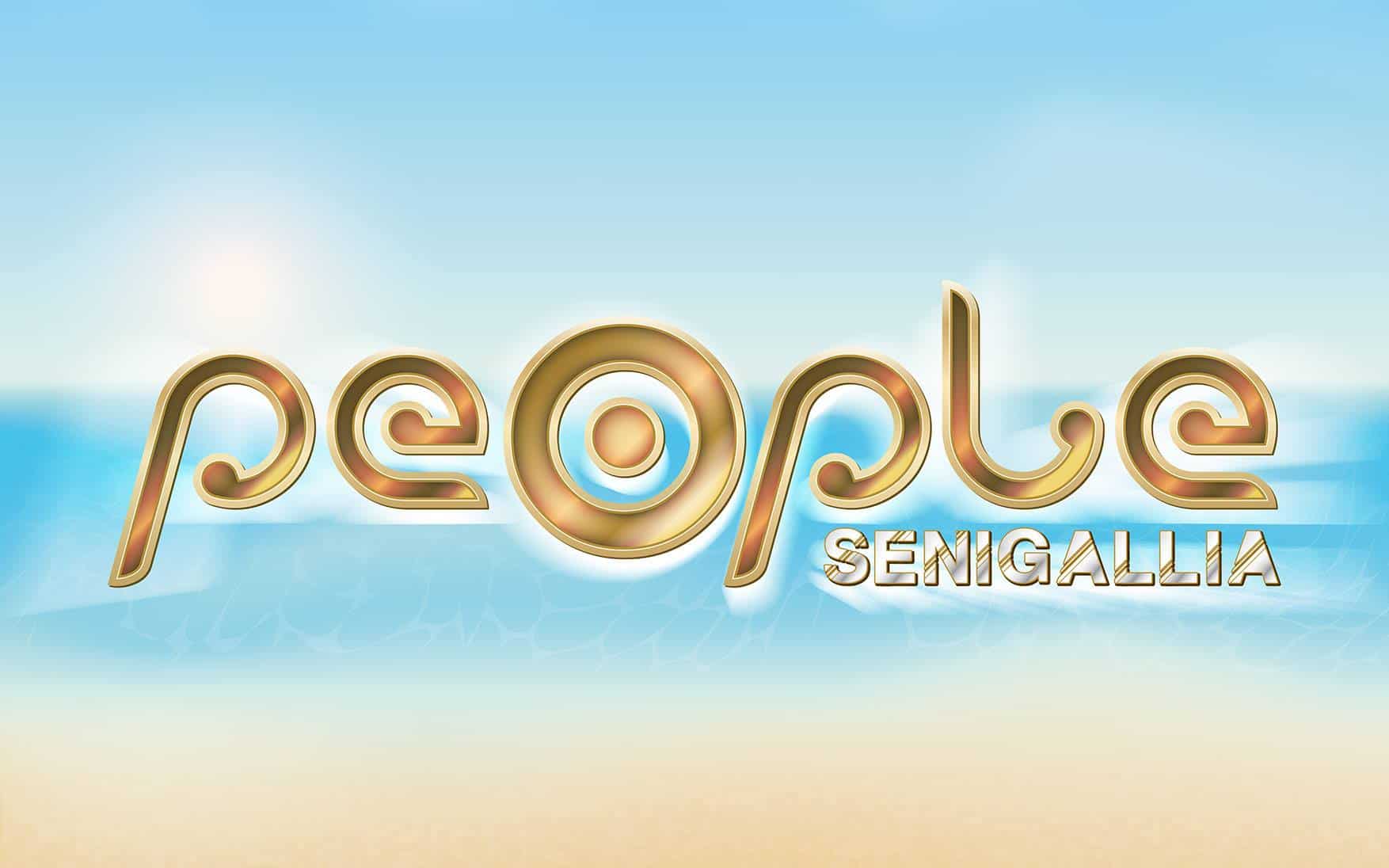 All'interno della spiaggia è presente il PEOPLE, un elegante american bar e ristorante, per cene o pranzi sulla spiaggia, sfiziosi aperitivi e divertenti serate.
Il ristorante propone piatti dai sapori nuovi, in cui tradizione ed esotismo si fondono armoniosamente.
Il bar offre cocktails realizzati da barman di grande professionalità ed esperienza.
Il servizio è garantito fino al 15 settembre