Hotel Terrazza Marconi will be closed from 02/01/2023 to 02/02/2023.

Terrazza Marconi has always placed great importance in the hygiene of our property.
In order to be certain of the efficiency of our cleaning methods and hygiene protocols, we decided to involve Praugest srl, a highly qualified company in environmental hygiene. This in order to monitor our environment, by analizing the surfaces and air samples throughout the hotel, and to verify, evaluate and highlight the absence of microbiological pollutants.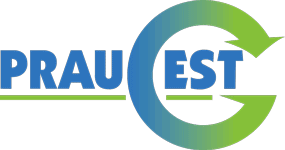 17.60m2 of Safety
The Regional Law Decree indicates 10.5 square meters per each sun ombrella. Each ombrella at Terrazza Marconi Beach has an average of 17.60 square meters
BEACH RATE to the public:
DAILY from €50
WEEKLY from €350
Perfectly at ease, meditated and gentle thoughts, joyous memories, a small oasis of sophisticated tranquility…
this house is not a hotel!
Situated in the heart of Senigallia's waterfront, in front of the famous Rotonda sul Mare, rises the hotel and spa marine Terrazza Marconi, spa and beauty farm. The elegance and atmosphere, the comfort and style that it offers, makes of this hotel the pearl of Senigallia, and of its velevet beaches. A four star resort, on the Adriatic Riviera in the Marche region , for an unforgettable vacation or week end escape.
ROOMS & SUITES
Choose your Room
The Thalasso Pool is the heart of the SPA, a hot tub filled with sea water with eight different stations to massage the body.
Our massages, of which we are very proud, include a wide selection of the best oriental and western techniques, and our exclusive and unique SpaMarine massages.
Care for your beauty with the best in cosmetics and facial and body treatments, visible results with intensive and targeted programs. To customize your treatments, we recommend setting an appointment for a free check-up and consultation.
SPECIAL OFFERS
Our Holiday Packages